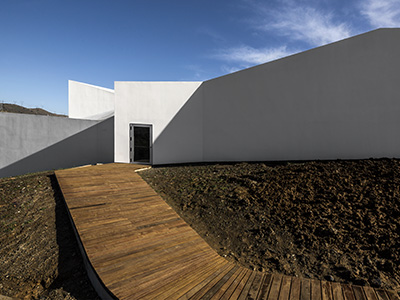 The need for better conditions and betting on a future also aimed at sports ...
In fact, the Pocinho dam, along the course of the Douro River, has created one of the best water plans in the world for rowing and canoeing training. This sport has found a privileged place for the elevation of its practice, sought by national and international athletes of Olympic level. Practitioners who have been here since 2006 have used for several years the unoccupied facilities of the former barracks workers' neighborhood as a haven, unfit for high-level athletes.
The emerging needs of this international recognition have made it imperative to create a modern center for the practice of sport, involving a joint effort of the Municipality, in conjunction with the Government, the Portuguese Rowing Federation and Portuguese Canoeing Federation. The result was the creation of an extensive project with prospects of future expansion, open to other modalities that now also include canoeing and value the practice of sport to athletes with reduced mobility.