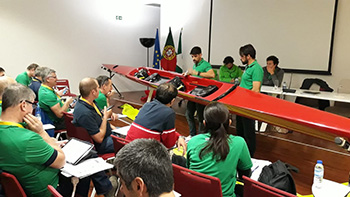 On February 8th and 9th, HPSC hosted the NeloRowing Conference with the presence of the duo Nuno Mendes and Pedro Fraga, two athletes with more than twenty years of experience in this sport (about fifteen in high performance) and who achieved excellent international results for Portugal.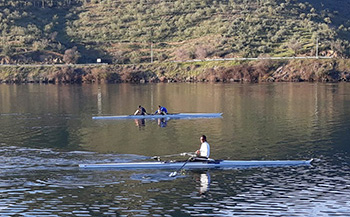 From 3 to 15 February, the Pocinho High Performance Sport Center of Rowing (HPSC) hosted one of the oldest rowing clubs in Switzerland, holding 61 national champion titles and two Olympic medals: See-Club Zug. More than 30 athletes, along with the coaching staff and coaches, led by Stephan Wiget, completed the rowing stage using all of the HPSC infrastructures. At the end of the training they said that the hospitality, the quality of the available equipment and the water plan are the added benefits of what is considered one of the best rowing and canoeing centers in the world!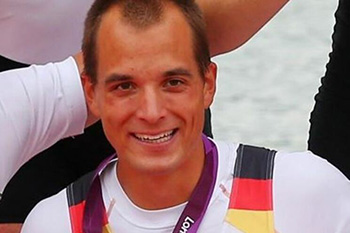 The CGL of the High Rowing Performance Center of Pocinho expresses its regret for the very early death of an athlete who marks the history of rowing internationally: the german Maximilian Reinelt who, according to the German Rowing Federation, died tragically in a skiing accident, in the Swiss station of Saint-Moritz, with only 30 years.
It is recalled that the athlete was double World Champion, Olympic rowing champion at the London Olympic Games in 2012 and silver medal in Rio de Janeiro 2016.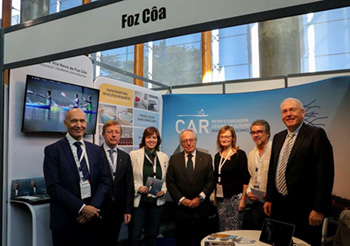 The Pocinho Rowing and Canoeing High Performance Center has been a strong presence for two days at the Estoril Congress Center, in the "Portugal: sports destination" exhibition, promoted by the Portuguese Olympic Committee (COP), in cooperation with the Sports Foundation , in which the Portuguese entities linked to the Olympic movement have the opportunity to promote their activities and infrastructures.