The High Performance Center
---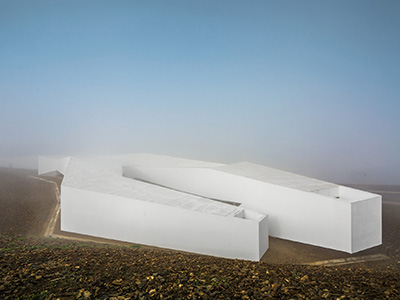 The High Performance Center of Pocinho is promoted by the municipality of Vila Nova de Foz Côa and is intended for the practice of water sports, with relevance to rowing and canoeing, among other sports.
Its construction began in 2011 with financial contributions from POVT and the Municipality of Vila Nova de Foz Côa, representing an investment of around € 8.5m.
It was inaugurated by His Excellency the President of the Republic, Marcelo Rebelo de Sousa, on 06/07/2016 and had as its first occupants in January of that same year, the Olympic teams of Remo of Estonia and Switzerland, in their training of preparation for the 2016 Olympic Games in Rio de Janeiro.
The CAR is already a reference in high competition, both nationally and internationally, and can accommodate up to 159 athletes in top facilities for the practice, enjoying an extraordinary view and unique landscape in an area of 8000 m2.
Alongside the training and sports aspect, including adapted sport, the CAR is prepared with all the necessary conditions to receive various events at national or international level, with accommodation zone, social zone and training zone.
This work represents another competitive advantage for the region, which sees its specialized tourism and sports offer grow.
The CAR is a place of attraction for international sportsmen, but also as another landmark in a privileged country on the route of international tourism architecture, in the territory classified by UNESCO with two world heritage sites: "The Côa Rocks Engravings" and "Douro Vineyards".