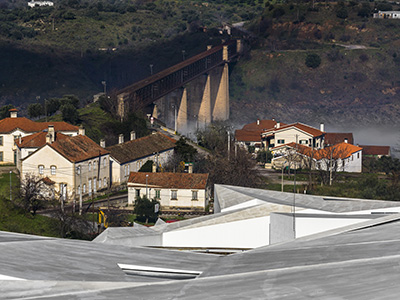 The area where the urban settlement of Pocinho is located is north of the county, bordering the district of Bragança through the Douro River. Something dissociated from the development of the remaining municipal territory has developed over time. Ignored until a certain time, it seemed that his only vocation would be productive land simultaneously with that of allowing the connection to the other bank of the river Douro (with the crossing through boats).
The human occupation of the territory of Pocinho, that was densified from the 19th century, was fulfilled at different times and for mostly strategic reasons.
The expansion stimulated by the Portuguese Railways marked an important moment in the process of formation of this space. The construction of the Pocinho Railway Station and the rail connection of the Douro line to Barca D'Alva in the 19th century, constituted an initial pole of attraction, determining the organization of the urban complex. It began a long process of transformation and improvement of this space that irreversibly altered the fate of this landscape and people.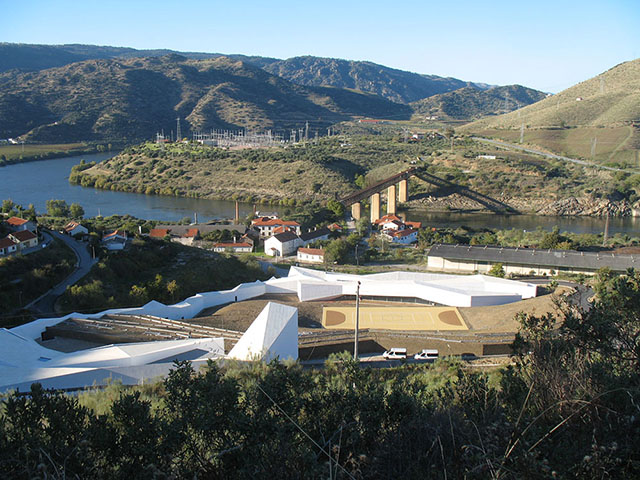 Old bridge of the pocinho railway
However, in the second half of the 20th century, more precisely in the 1970s and 1980s, with the construction of the dam and its equipment and accommodation for employees, there is a more intensive, though temporary, occupation of the territory. With the construction of the Bairro da EDP and the Bairro da Canada da Barca, the slope facing east is urbanized, which significantly altered the image of the cluster.
It is precisely the so-called "EDP Quarter", consisting of rectangular two-storey buildings with 38 individual rooms, which was occupied by the first rowing athletes in the year 2006. Small works carried out for the purpose was to provide a minimum of conditions to facilities which were very degraded.
The combination of the efforts of various entities and funding opportunities through European funding applications has enabled us to embark on a long process which has resulted in the magnificent facilities that we can today offer to athletes from all over the world, whether in adapted sports or do not.